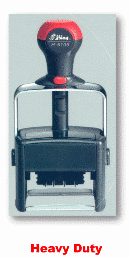 Shiny Self-inking rubber stamps are the best choice if you are looking for an adjustable date stamp. We beat others when it comes to cutting clear impressions at competitive prices in a very short time.
Date stamps also referred to as daters, are ideal for marking the date on your documents like invoices, mails, receipts, bills and any other documents.
Our changeable date stamps are available in several different sizes and shapes. We have them in round, rectangular, square and oval shapes. You can also add to them the personalized custom text to suit your needs.
Shiny self-inking rubber stamps require an ink pad to mark the impression on paper, which makes it easy to change the colour of the ink by changing the pad. Shiny self-inking rubber stamps are popular for their ability to make thousands of impressions without re-inking. They are also easy to operate.
At Goleza Designers, we make professionally designed self-inking date stamps with crystal clear impressions.
To order a stamp, just visit our office in Kampala with the details you want to put on the stamp, including a logo if you have one. We shall design your dream stamp and produce it in less than 30 minutes. You walk away with it.
You may also send your stamp details by email. We shall still design the stamp and send it by courier upon making payment by Mobile Money, using the telephone numbers displayed in our contacts.
Various Sizes for Shiny Self-inking Rubber Stamps
Additional Information on Shiny Self-inking Rubber Stamps
Pre-inked Stamps and Self-inking Stamps – Do You Differentiate Them?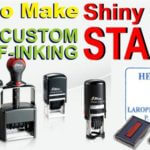 Pre-inked stamps and self-inking stamps are different in many ways. But most people, when they need a rubber stamp, they buy. They do not know the advantages of using pre-inked stamps over self-inking rubber stamps and vice versa. Read more…
How to Use Shiny Self-inking Rubber Stamps and Maintain Them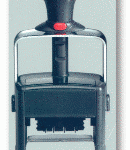 In Uganda, you find mostly Shiny self-inking rubber stamps in use in offices and businesses. These are self-inking stamps that have a removable inkpad with or without an adjustable date. Adjustable date stamps are more popular because of the date function. Read more…
Do You Know The Importance of Custom Date Stamps?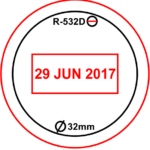 The importance of date stamps cannot be underrated, especially when it comes to using them on official documents in government offices, organisations and businesses. Generally, we use rubber stamps for authentication purposes. Read more…
How to Re-ink your Custom Self-inking Rubber Stamp – Shiny Brand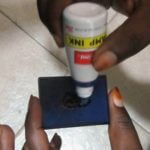 When you buy a custom Shiny self-inking rubber stamp, you reach a time when its impressions begin to get light or faint. What do you do? Most of our clients have always asked us this question. Read more…
Be Careful When Buying Adjustable Date Stamps! Be Careful When Buying Adjustable Date Stamps!