Square stamp designs are nice for stamping symbols and making inspection stamps. We provide a variety of square stamp designs from which you can make your stamp with the writings you want.
You can also come up with your designs and we design for you a stamp that meets your office or business needs. Also available are others like round, rectangular and oval and triangular stamp designs.
14 Square Stamp Designs Available
Just peruse through the square stamp designs using the pagination text below the image to view all of them.
Photo Rubber Stamps – You Can Now Make a Stamp with Your Photo in Uganda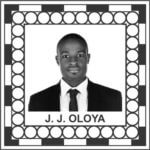 Photo rubber stamps are one of the most challenging rubber stamps to make in the rubber stamp industry. Most stamp makers in Uganda, if not all, cannot make a stamp with the ability to produce a photo impression. It's a difficult task for them. Why? Read more…