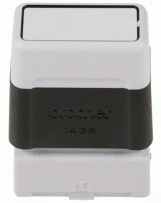 Our
Brother Pre-Inked Rubber Stamps
are simple, very clean, easy to use and have fast-drying impressions. They are available in 11 different sizes (ranging from 12x12mm to 40x90mm) and 4 colour selections (black, blue, red and green).
They have a durable rubber surface and beautifully designed ID labels. Secondly, they last up to over 50,000 impressions with proper re-inking.
13 Benefits Of Using Brother Pre-Inked Rubber Stamps
There are quite a number of benefits to our customers who use Brother Pre-Inked Rubber Stamps. They include mainly the following:
Soft-touch, you slightly press it to produce a nice stamp impression.
It's portable and easy to use.
You choose from a wide range of designs, ranging from circular designs to rectangular, triangular, square and oval designs.
Stamps are forge-proof: watermarks of logos in addition to your unique specifications, making it difficult indeed for anybody to forge them.
You choose from four colour selections: blue, red, black and green.
Stamps are designed using any font type and size of your preference.
Ink dries out as soon as you lift the stamp from your stamped document, keeping your work always clean.
The ink will also evenly cover the area throughout your stamp's lifetime.
Stamps are designed according to your tastes and preferences.
Your stamp will last to over 50,000 impressions with proper re-inking, serving you a long time.
11 different stamp sizes give you a wide range of selection that fits your budget and tastes.
The stamp quality will greatly improve the brand of your business, organisation, company or institution.
If you do not have a logo we can design for you one at a relatively small charge.
Additional Information on Brother Pre-inked Rubber Stamps
Brother Pre-inked Stamps Are Unbeatable In Quality. Assured!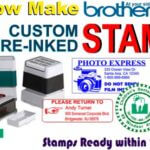 Brother pre-inked rubber stamps are stamps where you fill ink in the rubber die. To produce an impression, you gently press it. No pressing hard like it is with most self-inking rubber stamps. The ink passes through the letters/design you put on the rubber to produce a beautiful impression on a paper. Read more…
Brother Rubber Stamps Are The Best For Crystal Clear Impressions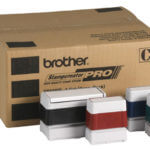 Goleza Designers offer two brands of rubber stamps to their customers: Brother pre-inked rubber stamps and Shiny Self-inking stamps. The two brands use each a different mechanism to produce an impression on the paper. While Brother rubber stamps are pre-inked stamps, Shiny rubber stamps are self-inking stamps. Read more…
How to Use Brother Rubber Stamps and Preserve Their Longevity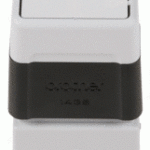 Brother rubber stamps also referred to as pre-inked stamps, produce very clean fast-drying impressions. In Uganda, most of our clients who have used them have fallen in love with them. They're simple, forge-proof and easy to use. Read more…