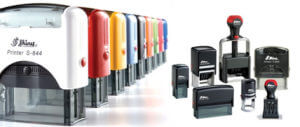 At Goleza Designers, we offer a variety of high-quality stamps with beautiful designs that you will never find anywhere else. We offer two stamp brands: Brother Pre-inked stamps and Shiny Self-inking stamps.
For any brand you select, we have the best stamp cutting in Uganda. From the beautiful designs to the quality of the stamp engraving, to the speed at which we make them, you won't find better quality services than at Goleza Designers.
Our Brother pre-inked stamps are so elegant, relatively small, simple and portable. The impressions are extremely clear. They accommodate any font type and design. Most importantly, they are forge-proof. Most of our clients have fallen in love with them.
For customers who want adjustable date stamps, Shiny self-inking stamps are the best choice. These are offered in many other places around Kampala. But we offer the best engraving service at very affordable prices in the shortest time.
Brother Pre-inked Rubber Stamps

From the crystal clear impressions to the uniqueness of our designs, to the speed the stamps are produced, you will not find better pre-inked stamps on the market than our Brother stamps. Read More+
Shiny Self-inking Rubber Stamps

Looking for adjustable date stamps? Our Shiny self-inking stamps are the best date stamps on the market. They are made with a clear deep engraving in the shortest time. No waiting for hours! Read More+