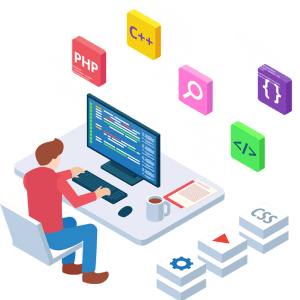 At Goleza Designers Limited (GDL) we will design for you a simple but great website and help you to develop a successful online business through our web designing professionalism and mastery.
Have you ever stopped by a website and wondered how on earth it was created? With our web designing skills, we shall enable you to create your own home on the World Wide Web. Not just a mere website, but a professionally designed website that will play a fundamental role in helping you to double your sales and to improve your business´ image as well.
Create A Winning Online Business With Us!
Not everyone who claims to be a web designer can develop for you a professional website. Professionally designed websites load very fast. Web pages and graphics are so optimized that they rank in the top 10 or 20 results when doing a keyword search at Search Engines i.e. Google, Yahoo.
When websites are slow, most visitors click away and never come back. Additionally, if your website does not rank among the top 20 search results, you do not receive the traffic needed to do a successful online business. At Goleza Designers Limited, we shall design for you a fast-loading and well-optimized website.
How Else  Will You Benefit?
Web designing is a big investment. If you choose to design a website, get professional designers to do it right. At GDL, your site will have all of the following:
Good appearance – our website themes give a professional look to the sites we design.
Good search engine optimization.
Fast loading web pages with loading time not exceeding 8 seconds – Guaranteed!
Properly organized content on each page.
Effective sales copy.
Winning and captivating headlines – our website headlines and titles impel readers to take the desired action.
Good and user-friendly navigational links.
Guidance on effective domain name selection.
Web hosting on an affordable and secure server.
Responsive websites – our websites are viewable on both mobile and desktop.
How to Get Your Dream Website
Just visit us at our office in Kampala. You can also invite us to come to your office and do the planning with you for your website design and development.
Alternatively, contact us online using our email address (see Contacts) to make your order online. We will promptly send you a questionnaire, in which you will fill in the required information that will enable us to develop your dream website.