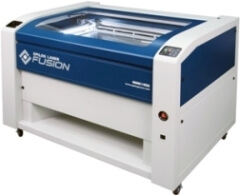 Goleza Designers is committed to offering several laser engraving services. Our service line is growing consistently to meet our customers' varying needs.
With our modern CO2 laser engraving technology, we produce the most accurate and deep engraving in Uganda.
We can engrave, cut and mark on materials like wood, acrylic, glass, leather, coated metals, marble, paper, rubber and tiles. Other stuff includes cloth, cork, plastics and much more as long as they can get engraved with a laser system.
If you have any specific job you want us to do for you, just visit our shop. We shall ably perform that job to your satisfaction and make you come back for more. We work with precision and have a quick turnaround and reasonable prices. 
Signage

Laser-cut custom signage is one of our main laser engraving services. We engrave and cut logos, dimensional letters, labels and decals you may need for your promotional and asset management needs. Read More+
Laptop Customization

We make it possible for you to give your laptop computer a custom touch with a unique design, logo, picture or text, which has believably served as an excellent theft deterrent to most of our customers. Read More+
Photo Engraving

Have your photos of great memories of your life laser engraved on marble, wood, granite or acrylic to permanently preserve them and create lasting impressions from generation to generation. Read More+
Electronics Engraving

Be modern! Be fashionable! Have your iPad, iPod, iPhone, Tablet or any other electronic gadget personalised with unique text, styles and designs to make it more appealing to you and to others! Read More+
Custom Stencils

Cutting stencils for use in various stencil projects is one of the laser engraving services we perform beyond our customers' expectations. Look nowhere else for quality stencil cutting services!. Read More+