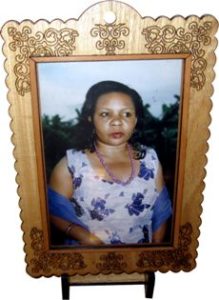 Laser engraved photo frames are among the etched products Goleza Designers Ltd offers. We make them from Ugandan hardwood with quality joinery and smooth grain. Secondly, they come complete with glass and a photo stand. It makes it easy to put them anywhere in your home or office. We also include wall mounts.
These photo frames, which are available in 3 different standard photo sizes of 4″x6″, 5″x7″ and 8″x10″, look so beautiful when engraved and are suitable for holding your valuable photographs of any occasion.
Laser engraved photo frames can make fantastic gifts you can always give to your friends, colleagues or family members on special occasions like weddings, graduations, etc. Personalise the photo frame with any designs and text of your choice to have a wonderful memorable gift, which is a significant way of building lasting relationships.
A laser engraved custom photo frame would look beautiful resting above your fireplace, placed on a shelf or hanging on the wall in your home. It has both a hanger and an easel back for your convenience. Your cherished photographs will appear great in this wooden laser engraved picture frame.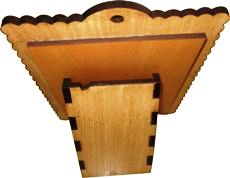 We engrave the picture frames with beautiful borders, words or names of your choice.
Ordering laser engraved custom photo frames is easy. Just come to our shop with your text and clipart or graphics you want to be engraved on it to make your order. You will have to select the appropriate frame size for your photo. That's all. Within a short period, your personalised photo frame will be ready for framing your photograph.
If you make your order online, you will still provide us with information about the frame size, text and image you want to appear on the frame.
Additional Information on Custom Company Seals
Acrylic Photo Frames: Make a Change With Unique Acrylic Picture Frames!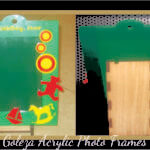 Acrylic photo frames are one of the laser-cut products with which we have started the year 2017. They are unique both in style and design on the Ugandan market and other countries as well. We creatively make these decorative picture frames from a material commonly known as acrylic. Read more…