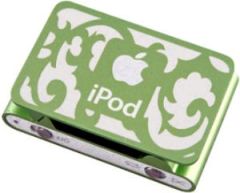 Electronics engraving on iPods, iPhones, Ipads, Tablets or any other electronic device has widely become a fashion for modern people. Have you ever thought about personalising that valuable phone that you love most? Why not try our unique and specialized gadgets engraving service?
Well, at Goleza Designers, we offer custom electronics engraving services to individuals, organisations, institutions and private businesses who want to personalize their gadgets. We can professionally make your device look unique, more beautiful and stand out from the crowd by etching on it any design of your choice.
Whether you wish to engrave your signature, company logo, photo or personal design, we can do it for you. Think of any styles and designs you wish to engrave on your gadget, we can ably do it with sharp texts and high-quality images.
Electronics engraving does not only permit you to personalise your devices but it can also act as a very good theft deterrent.
Most modern devices can be laser engraved, whether it's anodised aluminium or stainless steel. Just get in touch with us to see how to personalise your gadget. Our laser system can burn or vaporise the material with extreme precision.
For more information on electronics engraving, please get in touch with us through our Contacts.