Understand The Physical Environment In Which You Operate Your Business in Uganda!
The physical environment is a vital component of the business environment in which you intend to operate or in which you already run your business irrespective of whether it's conventional or online, small or big. It refers to the availability of resources that you need to run your business efficiently. These resources may generally include among other inputs like materials, services, land, climate, water, physical plants and facilities. Every business needs these resources to get started or to have its work done efficiently and effectively.
Your physical environment comprises of both natural and human-made resources. Features like land, water, climate, wildlife and vegetation are natural components of the physical environment in which we live and operate our businesses. On the other hand, dams, roads, premises and much more are human-made resources that affect your business.
The physical environment may also refer to the physical location, space and any other thing that physically impacts on you and your business. For instance, light, temperature and distractions in your office can affect your performance. If you are working in an office with little light, it can make you get stressed up. If it's scorching in your workplace, it can make you get so tired that you find it difficult to work comfortably and effectively. What about a noisy and polluted place? What effect can it have on your health and your business? Think about it!
Why is it important to understand the physical environment in which you operate your business?
There are several reasons but let me share with you only two of them that are related to the Ugandan situation. They include the following.
#1 – Good for planning purposes
The success of your business depends mostly on proper planning. You need to have a business plan if you intend to start any business. Additionally, you need a marketing plan and an activity plan as well. One of the most critical aspects you should consider at any planning level is the physical environment.
Understanding your physical environment enables you to plan well for your business from an informed point of view. If you already have a business, discovering the physical environment helps you to grow a successful business. When the resources you need for your business become scarce, it's hard for you to continue with your business operations normally. Many times, one has to borrow funds from banks, micro-finance institutions or other money lenders to acquire resources so that the business can survive.
For instance, Uganda naturally has abundant rainfall, pleasant climate and fertile soils. It is why Winston Churchill named it in 1908 the "Pearl of Africa". These words still ring in the heads of Ugandans, and they're proud of it because of the excellent natural physical environment God gave to Uganda.
However, due to the uncontrolled disastrous activities by Ugandans themselves, rainfall has become as scarce as in desert countries. The once fertile soils are no longer productive without adding fertilisers or manure. As a result, the climate has significantly changed countrywide.
What does this mean to you as a business person? If you operate a business related to agriculture like commercial farming, food processing or trading in food items and cash crops, think about how the Ugandan changing natural physical environment is going to affect you. Do your research and get to prepare yourself well for any eventuality that might arise from the changing natural environment.
#2 – To know the resources you need for your business.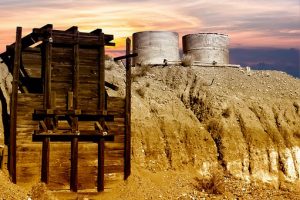 The resources you need vary from business to business. For instance, if you want to set up a laser engraving business, you will have to get engravable materials, technical people, and office space in a good location, a laser engraver and constant power supply. You will also need designing software, skills and knowledge in designing/engraving and a computer to start your business.
But if you want to set up a juice manufacturing business, you will have to get different resources. You will need fruits as your raw materials, juice making equipment, electricity, transport and much more.
You, therefore, need to consider so important the physical environment in which you intend to set up your business. First, ask yourself what you can offer by yourself. Secondly, consider outsourcing what you cannot provide either locally or abroad. It's always beneficial if your physical environment can deliver what you need for your business.
What else should you know?
If you want to venture into agriculture-related businesses, land and labour are essential resources. It is always readily more available in rural areas than in urban areas. Likewise, competitive workforce usually is more accessible in rural areas than in urban places.
If you want to set up a small processing plant, machinery and raw materials are vital resources to consider. For instance, if you're going to start an engraving business, you will have to purchase a modern laser engraving machine and materials like wood, plastic, glass, acrylic, leather, coated metal, marble, paper, rubber and tiles from which you will produce the products you want to sell to your targeted customers.
Conclusion
The physical environment affects the efficiency and success of any business. Before you venture in any business activity, it's advisable to think about the availability of the resources that you need to run your business and take some steps to ensure that you have them available. Always understand the physical environment in which you operate your business!
If this post has been useful to you, please leave a comment!

Hello! My name is Charles Kiyimba, a creative engraver, a professional teacher, a passionate blogger, a confident graphic/web designer and the founder of Goleza Designers Ltd, an engraving business that turns images into real products. Through my hands-on experience, I share with you free helpful information on our products and services, business, marketing and personal development. Always dive in for more!
Our Contacts
Equatorial Shopping Mall, Suite 607
Plot 37/39, William Street, Kampala
Call: +256 - 703 - 779 889
WhatsApp: +256 - 772 - 327373
Email: info@golaserengraving.com